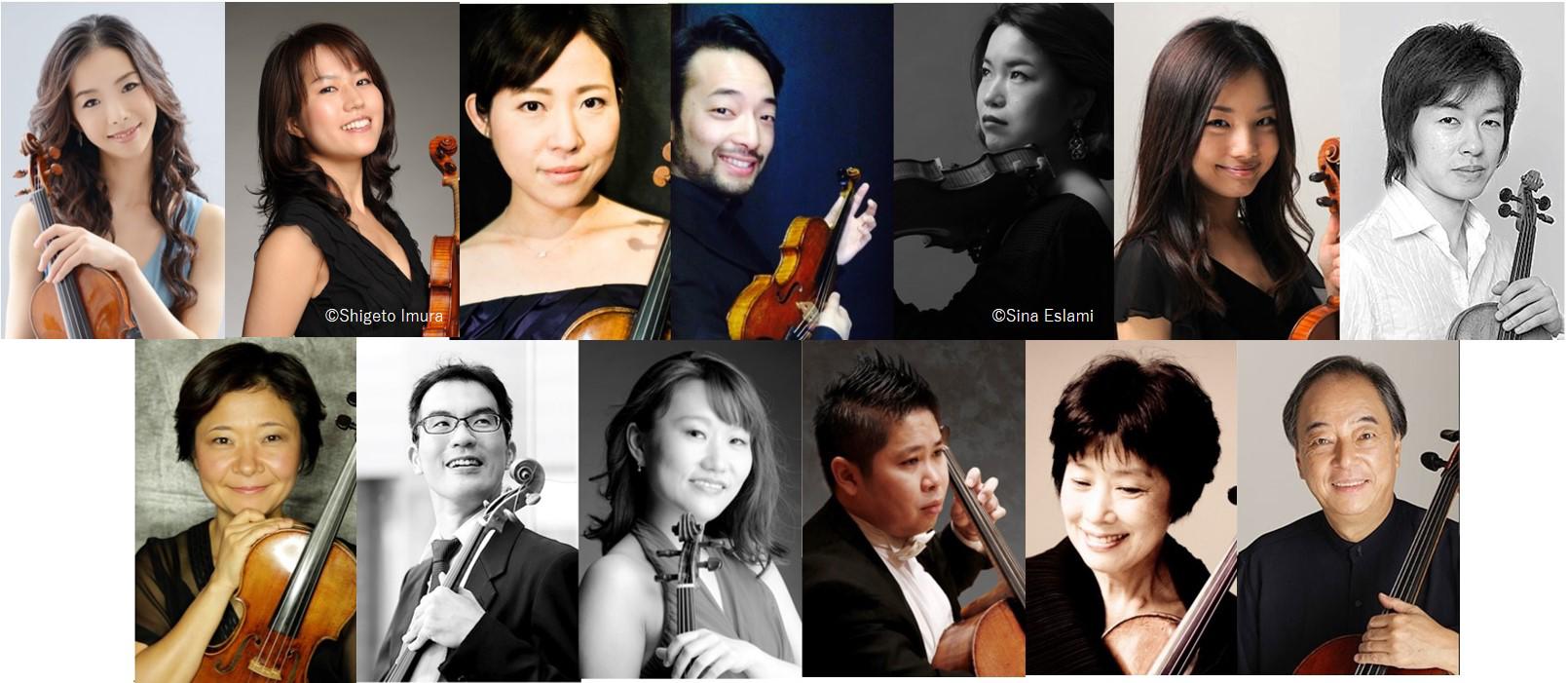 Chamber Concert I -Robert Mann Memorial Concert- is considered one of the most special programs in this year's Seiji Ozawa Matsumoto Festival. The late great Violinist Robert Mann, who passed away this past January, brought to Matsumoto not only exquisite chamber music and "WORD and MUSIC" performances, but also magnificent music as a conductor. He was deeply committed to educating young musicians as well, and dedicated himself to the Seiji Ozawa International Academy Switzerland since its founding. In addition to the Academy who will hold a memorial concert in his honor, some of Saito Kinen Orchestra members will join the concert.
Today we are happy to announce that 11 SKO members who are all had been taught by Mr. Mann will join the string orchestra. The additional members are Sayaka Kinoshiro, Madoka Sakitsu, Machiko Shimada, Kei Shirai, Chiharu Taki, Chisako Naoe, Ryo Mikami, Aiko Goto (violin), Ryo Oshima, Maiko Takimoto (viola) and Rei Tsujimoto (cello). They will perform one of Mr. Mann and Ozawa's favorite number, Beethoven: String Quartet No.16 in F major, Op. 135 - III. Lento assai, cantante e tranquillo (string orchestra ver.) with 20 Seiji Ozawa International Academy Switzerland members.

Sadao Harada (cello) and Nobuko Imai (viola) , the two tutors chosen by Seiji Ozawa for their talent and for their high standards – will come to the concert as well. Please look forward this the one and only special program.