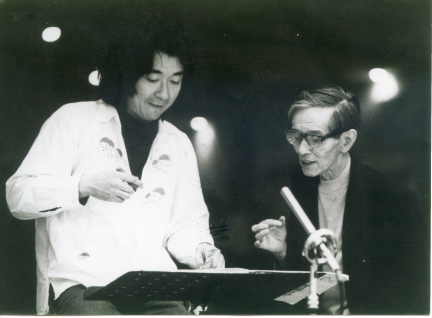 Hideo Saito was born in downtown Tokyo in 1902, son of Shuzaburo Saito, a noted authority of English-American literature whose outstanding achievements have had great influence on Japanese academic circles even up to the present. Shuzaburo had eight children, among whom Hideo being the only one who took up music as a career. Hideo, as he later admitted, did not think he would become a musician when he first began his musical studies. As a junior high school student, he expressed interest in the mandolin and enjoyed playing it in small ensembles. It was at this time that he had an opportunity to conduct a well-known mandolin orchestra, allowing his talent as a promising young conductor to reveal itself even at this early stage in his musical beginnings.
Hideo started to study cello formally at the age of 20. Prior to this, however, he had already begun to play the instrument when he was 16 under the tutorage of a musician of the Japanese Ancient Court Music Ensemble affiliated with the Agency Imperial Household. While yet a student at Gyosei Junior High School, he had already determined that he would go to Germany to further his music study, and thus decided to attend Jochi University to master German knowing the university's high reputation for its foreign language courses. Even as a child, Hideo would often set goals for himself and work hard to achieve them. In 1922, he left university to accompany Hidemaro Konoe's trip to Germany. After spending six months in Berlin with the famous Japanese composer and conductor, he went to Leipzig by himself to study under Professor Julius Klengel at the Royal School of Music.
Hideo Saito received instruction from Professor Klengel twice a week at school and once a week at home. His way of teaching was very strict and at the same time very warm and humane. One day, Hideo was in the professor's studio preparing to study the Bach Cello Suite No.6. As Klengel saw Hideo practicing with his own edition of the work, he said to Hideo "As far as the finger work is concerned, Casals edition is much better than mine. I was listening to his performance while observing his fingering from my seat in the first row of the auditorium. Can you imagine how deeply moved I was?" He then wrote Casal's fingering over his own in Hideo's music. Recalling this incident, Hideo wrote in the March 1929 edition of the Philharmony that he had been deeply impressed by the professor's humility.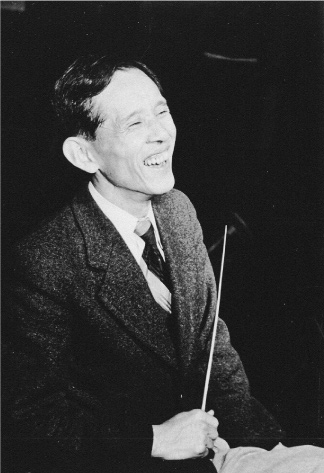 Having finished his studies at the Royal School of Music in Leipzig, Hideo returned to Japan in 1927 and was offered position of the principal cellist in the New Symphony Orchestra, which had been established the previous year by Hidemaro Konoe and others. He started a new life as an orchestral musician, but his quest for music had only begun to deepen. He realized that there still remained so many unanswered questions regarding the nature of music and its performance. So, while keeping his post in the orchestra, he left Japan once again for Berlin, where he was fortunate enough to study under Emanuel Feuermann, who was regarded as the master of the cello. Feuermann was not only kind enough to arrange to study at the Music Hochschule, but also to accept him as his pupil. Hideo's performance did not equal that of many of the other students but it did not dampen Feuermann's enthusiasm in teaching this young student from JAPAN. Feuermann never turned the students away just because they showed less promise. He always gave his best to each student, providing them with every possible means of instruction. Many years later, recalling Feuermann's lessons, Hideo said, "I earnestly endeavor to provide even those students with lesser abilities the best I have to offer, and this is what I learned from Professor Feuermann." He remembered when he was practicing with any available edition, the teacher told him to use an original edition and to begin studying the music from "reading" the score. That piece of advice was to have a tremendous influence on Saito's later life as a musician.
Hideo Saito returned to Japan after two years of intensive study in Germany and resumed his work as principal of the cello section of the New Symphony Orchestra in 1932. This time he assumed more of a leadership role in the orchestra, focusing more attention in his talent. In 1935, the New Symphony Orchestra underwent some drastic reforms as a result of mounting antipathy among the musicians towards the orchestra's conductor Hidemaro Konoe and the orchestra manager Zen-ichiro Hara. For a year the orchestra was run by eager musicians and had difficulties in finding conductors. Gradually it earned itself a reputation strong enough to attract such prominent conductors as Pringsheim, Kosaku Yamada, Pollack, Moghilevsky, Comelli, Koichi Kishi, Herbert, and Rebner. Hideo Saito himself conducted the orchestra for their 162nd subscription concert in December, 1935, and again for the 168th subscription concert in June, 1936. On both occasions he presented a program compiled from a broad expanse of repertoires.
In September, 1936 Joseph Rosenstock was appointed the permanent conductor of the New Symphony Orchestra. Emanuel Feuermann, on his visit to Japan the previous year, commented about Rosenstock saying, "A great master of music like Rosenstock would be the last to come to Japan." In spite of this rather negative criticism that was apparently directed at the quality of music found in Japan in the 1930's, Feuermann nevertheless spoke very highly of the quality of the New Symphony Orchestra. This then encouraged the orchestra to make every possible effort to invite Rosenstock. This appointment was to have quite an impact on Saito's musical life. Saito later confessed that he learned so many things both directly and indirectly from Rosenstock.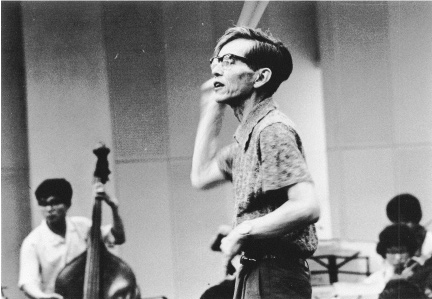 Hideo, recalling the days the orchestra sat under Maestro Rosenstock, said, "The musicians of the New Symphony Orchestra in those times were lacking in technique. To make matters worse, they would attend a rehearsal without having even glanced at the score beforehand. This lack of concern for music as a profession disappointed Maestro Rosenstock to the extent that he suffered a nervous breakdown. I tried to encourage and bolster his spirits by accompanying him on skiing trips and the like. At the same time I worked hard to improve the orchestra's overall musicianship so that they would meet Maestro's expectations. He advised that the musicians discipline themselves by setting and following strict rules, such as arranging a prerehearsal so that the string players would not come to rehearse with Maestro without having worked out the requisite uniform bowing beforehand"("Philharmony" June, 1951) That was a half century ago and Japanese orchestras in those years had a difficult time realizing the most basic truths of symphonic performance.
Hideo continued,"While making efforts for improvement, I realized one day that Maestro Rosenstock was truly an invaluable inspiration for all of us, and that he had shown us clear answers to our questions about interpretation of notes, musical expression, and many other things that had been left unanswered for many years. With his profound knowledge and understanding of music, he provided valuable instruction to many Japanese musicians including not only conductors, but also composers, singers, pianists, and other instrumentalists. Therefore, it would be no exaggeration to say that almost all the present Japanese musicians are his pupils... We of the New Symphony Orchestra followed this great mentor in unswerving allegience because we were fully assured that he was guiding us down the path that would take us directly into the art of music itself. How fortunate we were to have such a great leader!"
Saito's characteristics as a musician were quite different in nature from those of Rosenstock's. Nevertheless, as a conductor and a teacher, Saito was tremendously influenced by Rosenstock's stern attitudes, and that fact is supported by many episodes from his later life. For example, as a teacher and conductor of the orchestra of Toho Gakuen School of Music, he demanded the students to be punctual for a rehearsal. What he intended to accomplish by doing so was not just to have all the members present when a rehearsal started but to make them think on what condition an orchestra could start to rehearse and what each member could do to achieve it. That was exactly what he learned from Rosenstock in the early years of the New Symphony Orchestra. Another episode goes something like this, Saito handed each orchestra member a musical part in advance of the first rehearsal, demanding that they have practiced their own part thoroughly before they attended the rehearsal. In doing so, he tried to make the students understand that the basic rule of ensemble performance was that each member should attend a rehearsal fully prepared.
Hideo played an important role as a central figure in assisting the development of Japanese orchestras from their feeble beginnings as fledgling ensembles to achieving full stature as orchestras in their own right. During that period, he was an active solo and ensemble player and was on his way to establishing a conducting career. In spite of his busy performing activities, he also managed to give lessons to his colleagues and students. Some musicians who are now regarded as the fathers of Japanese musicians, like the famed cellists Tsunesada Tachibana and the late Yoritoyo Inoue, were once taught by Saito. He was the first in the world to take a logical approach in teaching conducting.
Hideo Saito left the New Symphony Orchestra in 1941 to devote himself entirely to conducting. With his orchestral background, he was ready to embark full scale on the conducting stage. He took a conducting position with several professional orchestras, but was unable to hold any of these posts for an extended period of time. Perhaps the time was not yet right. Japan was in the throes of the Second World War, experiencing tragedy and defeat. But the antipathy he had provoked among many orchestra members must have been due to something else. He, being a young Japanese conductor (only 40 years old at the time), appeared to be, as an orchestra member once described him,"overly strict just for nothing." The more enthusiastic he became in his efforts to improve the orchestra, the less favorable the response he received from the musicians. There indeed were some ardent admirers, however few their number may have been. But their support did not have enough influence to break this vicious cycle. Nevertheless, he enjoyed a high reputation for his outstanding talent and he continued to be one of the most sought-after conductors on the orchestral circle up to the time of his death.
During the war, Hideo Saito performed in an ensemble together with flutist Tadashi Mori, and conducting student of his as well as an assistant conductor, and violinist Mari Iwamoto in hopes of promoting chamber music in Japan. Following the end of the war, they organized the Tokyo Chamber Music Association in 1946 and started to promote chamber music in earnest. An ensemble was formed with Saito as the leader and other prominent artists, including Mari Iwamoto, Akeo Watanabe, Shuntatsu Kono, Tsunesada Tachibana and Tadashi Mori. They performed regularly as a part of the Mitsukoshi Chamber Music Concerts. This concert series was a boon to Japanese musicians and audiences alike who had suffered great mental and physical duress from the shock and fatigue of war. They realized how important music was for their continued subsistence for it gave them hope in a land ravaged by the war. This single gesture of benevolence made by Saito eloquently portrays him as a treasure the music circles in Japan could not very well do without.
Chance led me to work for the Mitsukoshi Chamber Music Concert. That was when Hideo Saito realized the necessity of reforming the Japanese concept of musical education from its basis in order to raise the level of music in Japan. Under the then educational system, once a student reached a certain age he or she could enter music school for formal training. This would be equivalent to our present college or university age requirements. Saito was afraid that time spent at a special school was too short for a student to be able to acquire any real technical foundation, let alone any sense or understanding of music. The graduates, with very few exception would then end up having learned nothing of lasting value. He felt that they needed to be taught the fundamentals of music, including how to read a score from the very outset, otherwise none of them would make successful instrumentalists. Those fears and ideas were what he had garnered from his long musical experiences, and I sympathized with him. We often had heated discussions about early musical education after our preparatory meetings for the Mitsukoshi Chamber Music Concerts. He suggested we ask the pianist Motonari Iguchi for his cooperation and I readily agreed with him. I then recommended the vocalist Takeo Ito."Reading music with perfect precision, full understanding and with clarity of tone are the very basic requirements of a fine musician". That was the fundamental idea for Saito's "Music School". To my great regret, I had to retreat to my hometown due to an illness, having to charge Shigeo Kimura with the task of looking after the Mitsukoshi Chamber Music Concerts, and Kazuyuki Toyama with the care of the music school plan. Thus I lost any connections with these two meaningful projects.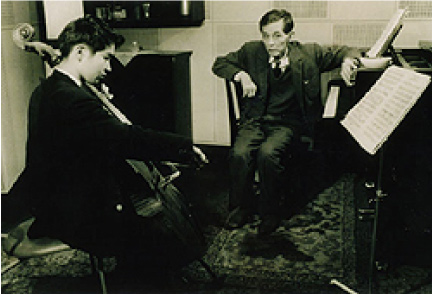 In 1948, the Music School for Children was started in simple classrooms rented from Kasei Gakuin School (Academy of Domestic Science) in Ichigaya, Tokyo. Hideo Saito, Motonari Iguchi, Takeo Ito and Hidekazu Yoshida, all of whom were representative figures of Japanese musical circles, taught the children in an intimate atmosphere. As a natural consequence, the children gradually came to understand the meaning of music.What Hideo Saito was aiming at was to make all his students master at least the minimum requirements expected of a musician. Saito strongly believed that there was a limit in what a teacher could teach his students. But the minimum standards required of a professional musician could be taught in the classroom. Once a student has acquired those abilities, the rest was up to him. What he did with his talent by way of careful study and effort would determine his future expectancy as a musician. Education should focus on teaching the minimum standards required for attaining proficiency, and the teacher must make every effort to see that each student should maintain his or her achieved level of proficiency.
The Music School for Children was faced with a difficult problem at the time of its first graduates. The teachers had thought their graduates would do well in the existing educational institutes so long as they had mastered the fundamentals of musical study through the lessons they received at the Music School. But they found that was not the case. They realized the necessity to provide the graduates with the next step, i.e., a music high school. Kasei Gakuin had, up to that point, always been cooperative with Saito and his fellow teachers, but was unable to be as generous in allotting additional space for their proposed music high school. Being musicians, they had no financial resources and had to find an existing school which would agree to add a music course fit for their own philosophy. Their requests were turned down one after the other until the last possibility left open was with Toho Girl's High School in Sengawa, Chofu City, Tokyo. There was one minor problem, how ever. The school was an establishment for girls. What Saito was planning was a co-ed school. But the teachers and the P.T.A. of Toho Girls' Hight School were strongly against the idea of allowing boys into their "girls' sanctuary". They were also strongly opposed to Saito's rejection of the use of any school uniforms for the music course students because they were afraid that sharing the same campus with non-uniformed students would have a bad influence over the students in the regular courses. Despite this negative atmosphere, the enthusiasm of Saito and the other musicians gradually gained supporters until a co-ed music course finally opened at Toho Girls' High School in 1952. In the early days of the music course a lot of funny incidents happened, especially to the male students. One day a male student wanted to see a movie. Presenting his I.D. card, he demanded a student ticket, and was flatly rejected on the grounds that a boy could not be a student of a girls' high school. The Music School for Children joined the Sengawa campus later. Saito's legendary conducting classes, which produced many outstanding conductors, were held in Sengawa, too.
Three years had elapsed since the opening of the high school music course, and the same problem that had occurred three years before surfaced once again. The founders of the music course simply thought they would be able to pass their students to existing music colleges following the completion of the course. However, the students and their parents were not satisfied. In 1955 Toho Gakuen College (two-year college) was established. Saito became a professor of this college and, having been in charge of the string department at the Music School for Children from its inception, as well as his long experiences of training orchestras, he accepted the post of chairman of the string and conducting departments. At the same time, he led the Toho Gakuen Orchestra with renewed energy. He was appointed acting president of the college from 1958 to 1960, replacing President Motonari Iguchi during his trip abroad. This opportunity gave him the chance to supervise the overall education of the college. In 1961, Toho Gakuen School of Music (four-year college) was established to further its quest for broader possibilities in musical education.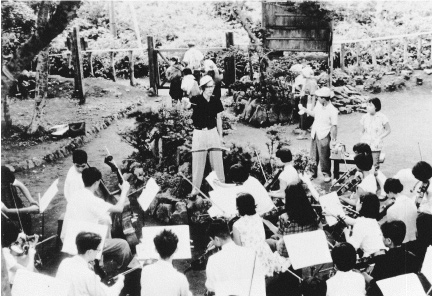 The enthusiasm and vigor that poured out of Hideo Saito's teaching, both in his conducting and cello classes, were terrifyingly immense. But they were not the only students who enjoyed this privilege. Piano, violin and other instrumental students alike were recipients of this devoted teaching. All were able to benefit from his insights into the performance of music and the understanding of its essence. Saito remembered the importance of "teaching" that his mentors, Feuermann and Rosenstock, had demonstrated to him. He always labored to put their principle into practice, making the occasional changes that would provide a more adaptable approach to the musical setting in Japan. In teaching the Toho Gakuen Orchestra his enthusiasm seemed to be without limit. He taught the members what functions they served as an integral part of an orchestral body.
He strongly demanded that each member of the orchestra memorize and get a thorough understanding of his/her part with 100% accuracy and perfection. As a result the orchestra came to be of supreme quality which was incredibly precise, vivid and full of vitality. The enthusiasm Saito generated in this orchestra was beyond imagination. In his later years when his health was on the decline, he worried about the future of the orchestra after his death. This worry grew ever greater and on one summerday, in spite of his ill health, he forced himself to observe the orchestra's practice session during their summer camp rehearsal. While he was observing the practice, he unintentionally picked up a baton and began conducting the orchestra for the Mozart Divertimento K.136. His conducting was so magnificent and full of spirit that the orchestra produced a superb performance which made all those present at the scence, including the musicians, cry. This was less than a month before he passed away. His last performance was a demonstration of what music ought to be. No one can tell how many of the musicians really grasped the meaning of this important lesson or whether they will realize it in their music. In Saito's own words, there is a limit in what a teacher can teach, and it is up to the student himself to develop what he has learned. Though realizing the limits of teaching, Saito devoted the latter half of his life to this end, and therein lies his greatness.
31 years have passed since he left us and when we think about the fact that many of those musicians leading the Japanese music world, and also those Japanese musicians performing actively all around world, were inspired and nurtured by him, it is inevitable that we feel again the integrity of Saito as a great educator.