Open Events
Welcome Concert: "Harmony at the Castle"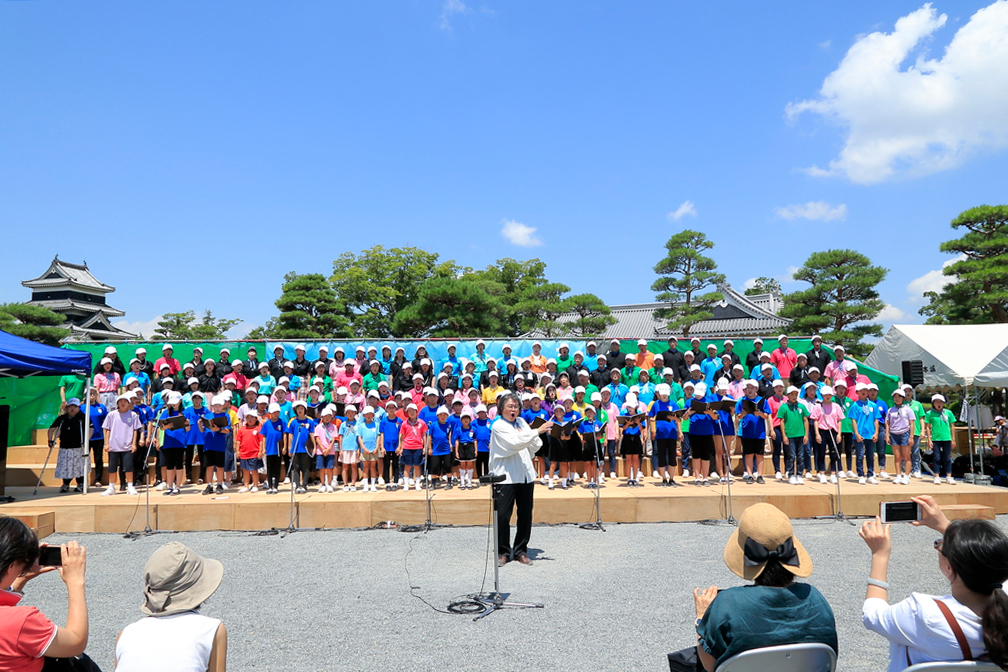 | | |
| --- | --- |
| Date | Aug. 8 (Sun) 11:00-11:30 |
| Place | Matsumoto Castle National Treasure Park(Cancelled in case of rain) |
Artists
OMF Chorus (2021 Special Group)
Conductor: Masao Nakamura
Piano: Kaoru Watanabe
Chorus performance to welcome the festival in the front yard of Matsumoto Castle, a national treasure of Japan.
Parade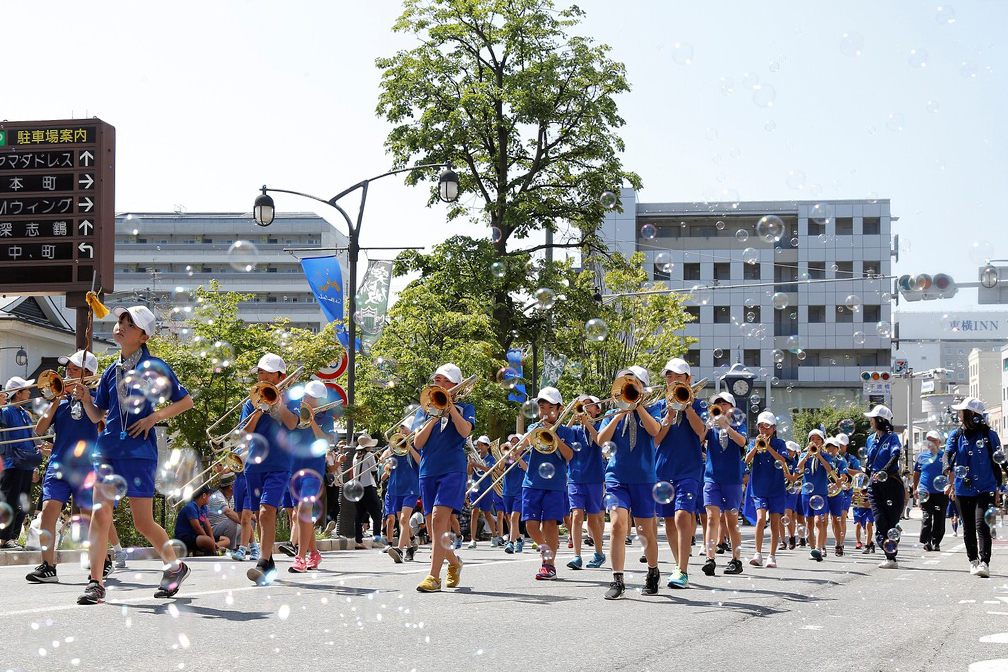 | | |
| --- | --- |
| Date | Aug. 22 (Sun) 9:30 |
| Place | Matsumoto City |
Notice of Cancellation of the Parade please see here.
A parade by local elementary and secondary school wind ensembles and other community musical groups. (*No joint performance scheduled this year.)
Welcome Street Live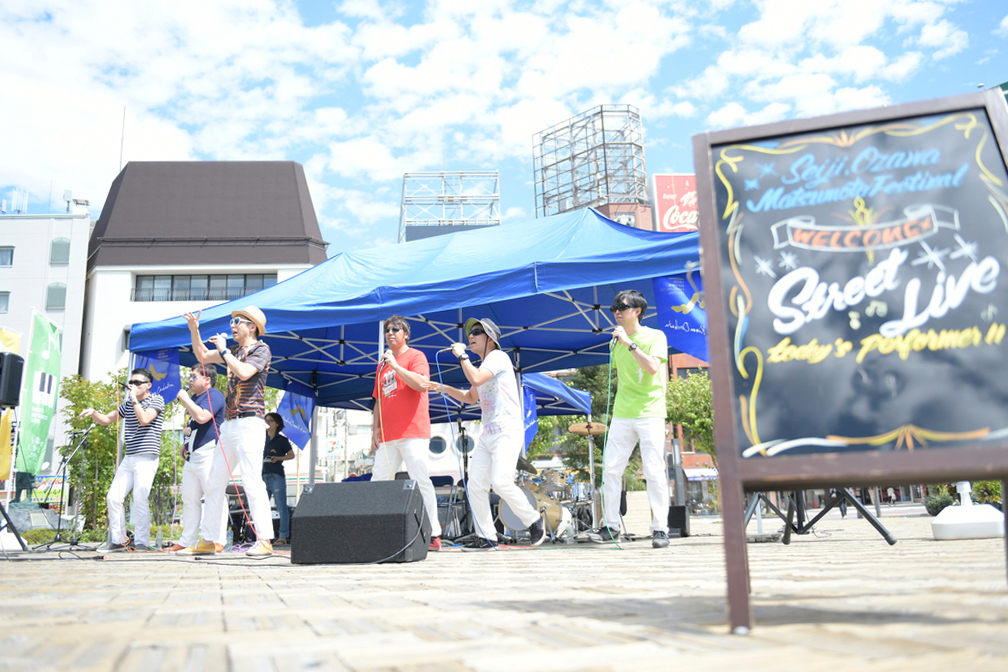 Date/
Place

Aug. 8 (Sun) 16:00 at Aeon Mall Matsumoto
Aug. 21 (Sat) 10:00 at Matsumoto Station Plaza
Aug. 29 (Sun) 10:00 at Matsumoto Station Plaza
Live street concerts by Musicians with ties to Matsumoto welcoming guests will be held at Matsumoto Station Plaza and other locations.
Screen Concert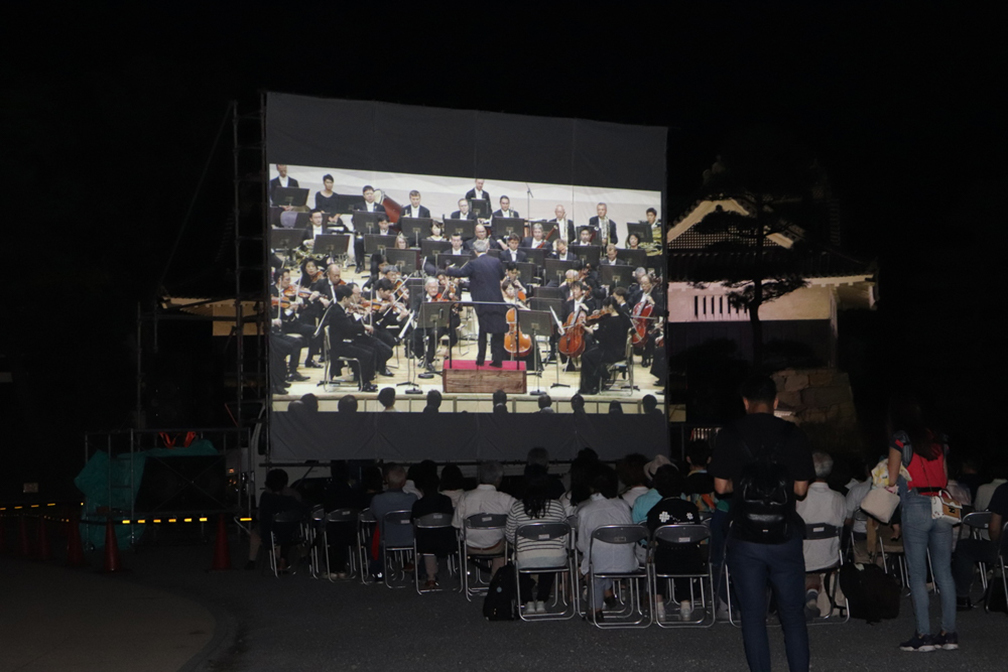 Date
Sep. 3 (Fri) 18:30
Place


(TBC)

Matsumoto City: Matsumoto Castle Park, Agetsuchi Theatre, Matsumoto Station Plaza (Oshiroguchi exit)
Nagano Prefecture: Omachi city (Omachi city Echo Hall), Nagano city (Hokuto Bunka Hall)
Other: Fujisawa city (Fujisawa Shimin Kaikan), Himeji city (Himeji Convention Center Arcrea HIMEJI), Takayama city (Takayama Shimin Bunka Kaikan)
This year, the screen concert will feature the Orchestra Concert Program B held on Sep 3 (Fri). Free entry. Please join us to enjoy the beautiful orchestra music.
Festival Photo Exhibition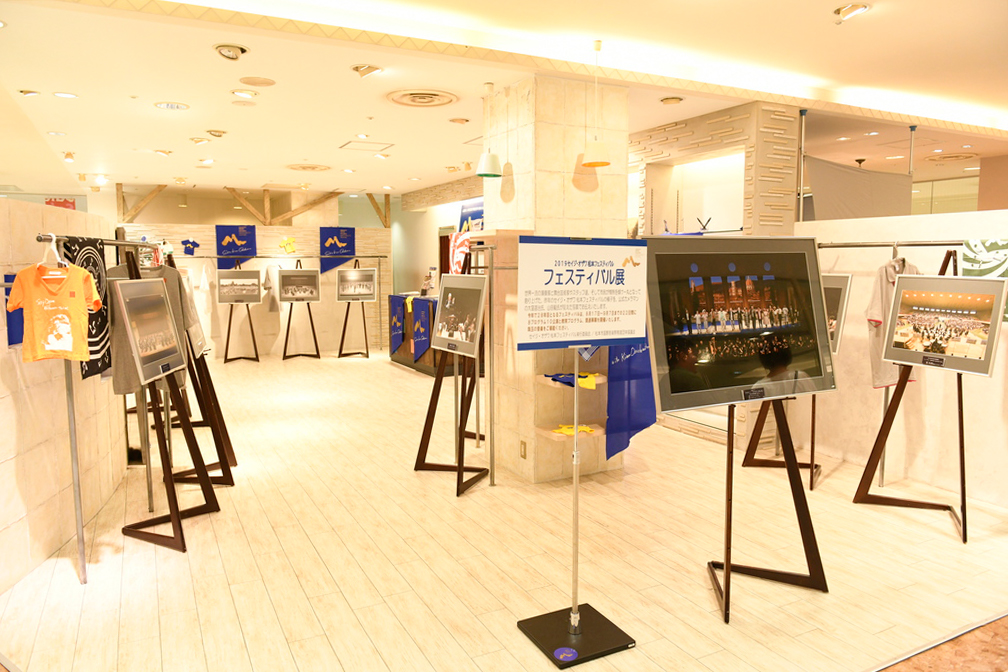 | | |
| --- | --- |
| Date | Jul. 16, (Fri) – Sep.12, (Sun) |
| Place | Kissei Bunka Hall (Nagano-ken Matsumoto Bunka Kaikan), The Hachijuni Bank Gallery and other locations |
Exhibitions of photographs from the 2019 Seiji Ozawa Matsumoto Festival taken by official photographer Michiharu Okubo and Takeshi Yamada.
Cozy & Special "Demae" Concerts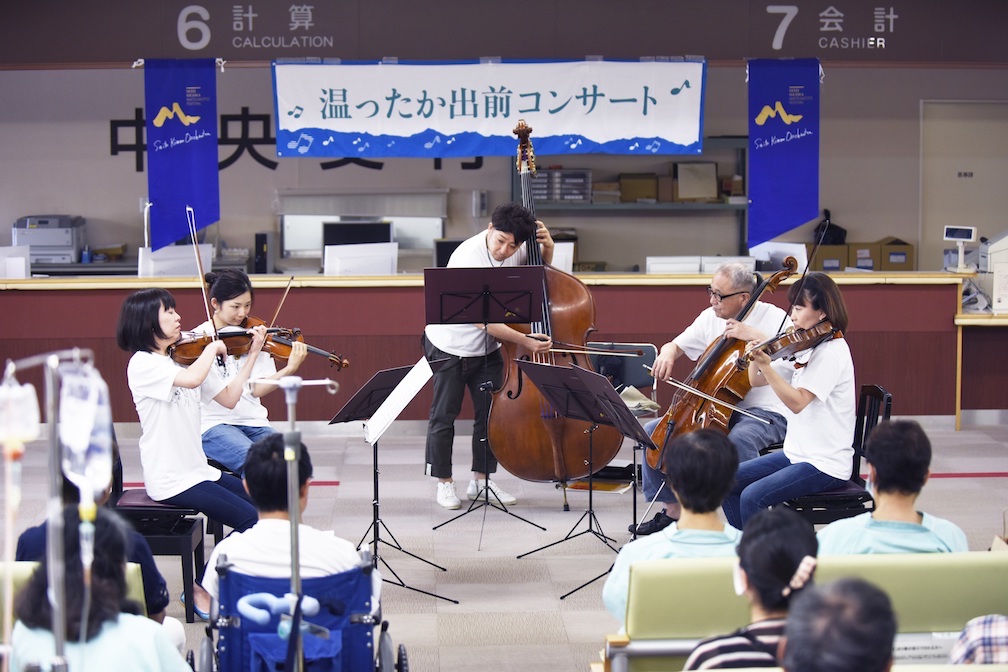 | | |
| --- | --- |
| Date | Throughout the festival period |
| Place | Various healthcare institutions and such |
Saito Kinen Orchestra Members and Seiji Ozawa Music Academy students perform in places such as hospitals, homes for elderly and institutions for disabled."Demae" is the Japanese word for meal delivery – these concerts are designed to deliver the joy of the music to those music lovers who are otherwise unable to attend the concerts.