Open Events
Welcome Concert: "Harmony at the Castle"
Date
Aug. 5 (Sat) 10:30-12:00
Venue
Former site of Matsumoto Castle National Treasure Park
Chorus performance to welcome the festival in the front yard of Matsumoto Castle, a national treasure of Japan.
Liedduo Recital in Okushiga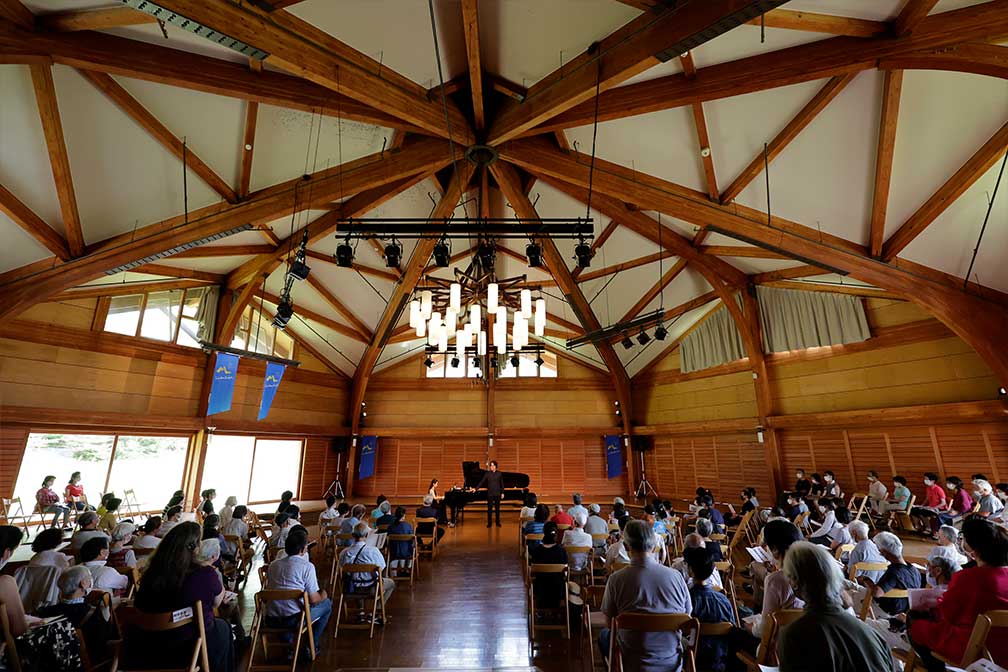 © 大窪道治
We are happy to announce that the festival welcomes Ms. Mitsuko Shirai as a teacher again and has Liedduo Masterclass at Okushiga Kogen as OMF Chamber Music Study Group. We will have concert to show their growth.
Admission Free
Tel: 0269-34-2034
Parade / Joint Performance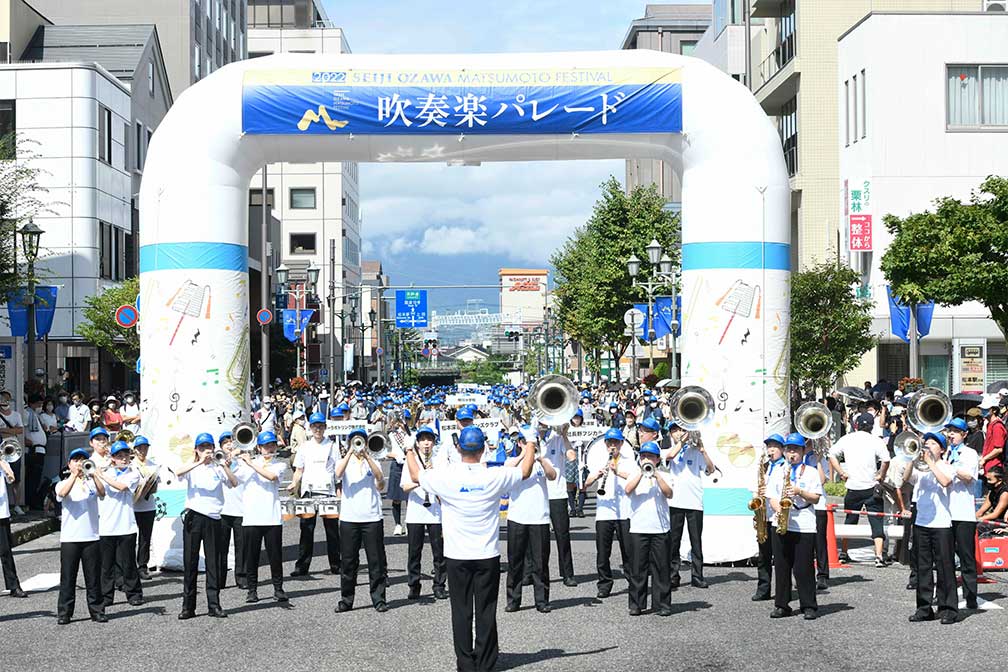 Date
Aug. 20 (Sun) Parade 9:30- / Joint Performance 11:00-
Venue

Parade: Matsumoto City, Matsumoto Castle
Joint Performance: Matsumoto Castle Honmaru Garden National Treasure

* In case of rain: Kissei Bunka Hall (Nagano-ken Matsumoto Bunka Kaikan)
A parade by local elementary and secondary school wind ensembles and other community musical groups. Entrance fee required to enter Matsumoto Castle.
Welcome Street Live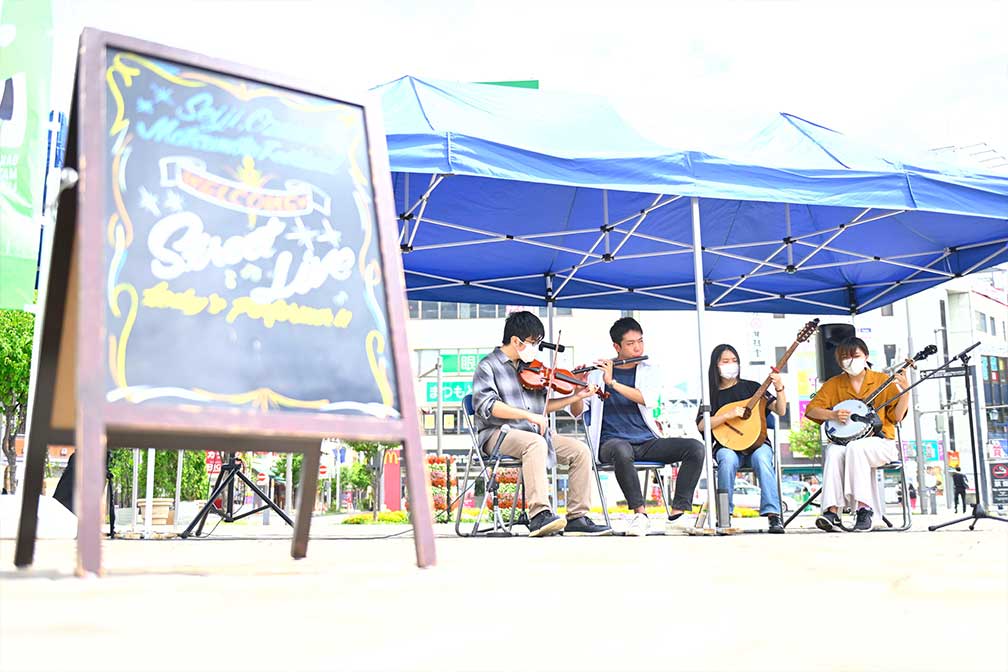 | | |
| --- | --- |
| Dates | During Festival Period |
| Venue | Matsumoto Station Plaza etc. |
Live street concerts by Musicians with ties to Matsumoto welcoming guests will be held at Matsumoto Station Plaza and other locations.
Screen Concert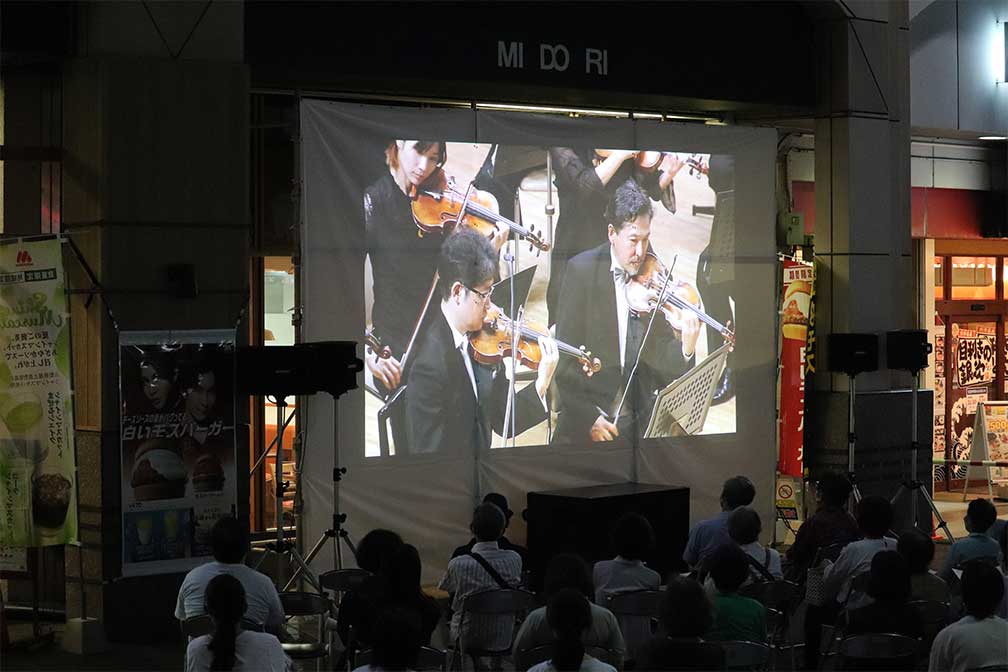 Date
Aug. 25 (Fri) 18:30-
Venue

Matsumoto City:Matsumoto Castle Park, Agetsuchi Theater, Matsumoto Station Oshiroguchi Plaza
Nagano prefecture:Suzaka city, Ina city
Other prefectures:Fujisawa city, Kagoshima city, Kobe city, Hikone city
This year, the screen concert will feature the Orchestra Concert held on Aug. 25 (Fri). Free entry. Please join us to enjoy the beautiful orchestra music.
Festival Photo Exhibition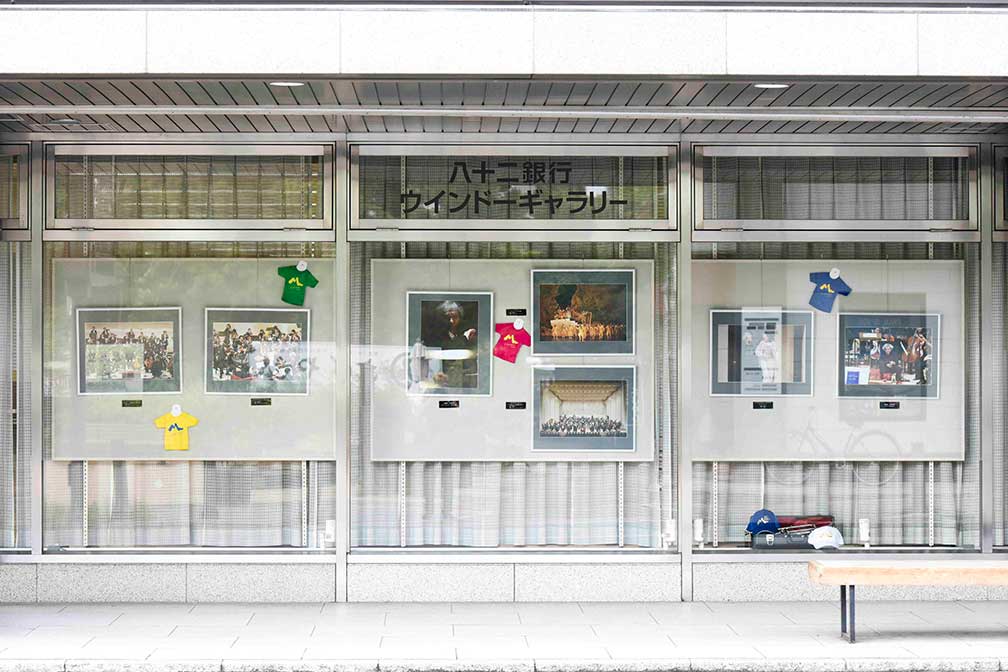 © 大窪道治
| | |
| --- | --- |
| Date | July 14 (Fri) – Sep. 8 (Fri) |
| Venue | The Hachijuni Bank Gallery, Kissei Bunka Hall and other locations |
Exhibitions of photographs from the Seiji Ozawa Matsumoto Festival taken by official photographer Michiharu Okubo and Takeshi Yamada.
Cozy & Special "Demae" Concerts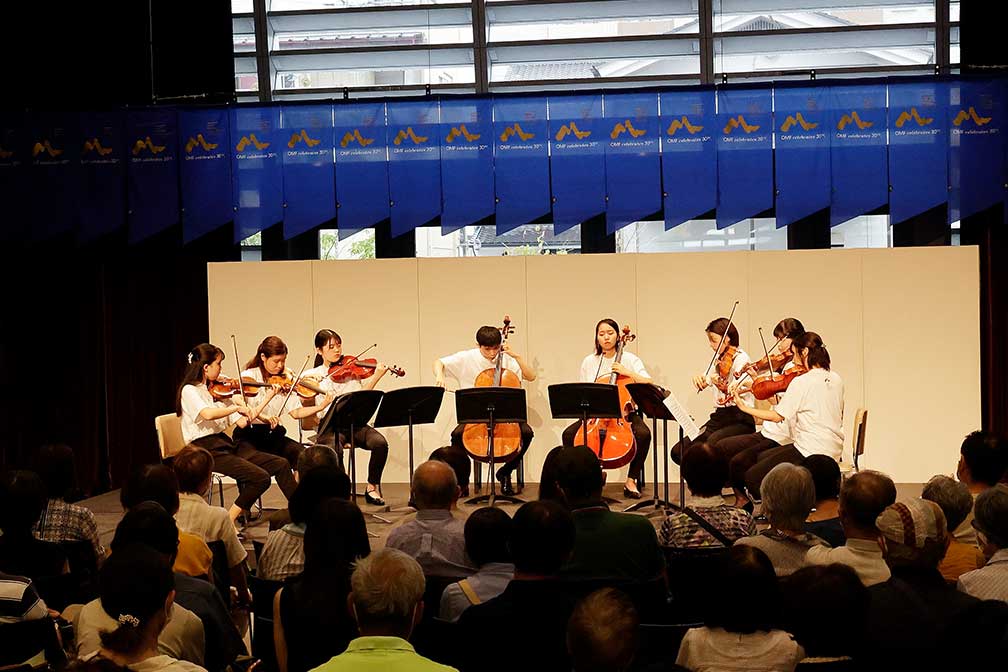 © 大窪道治
| | |
| --- | --- |
| Date | Throughout the festival period |
| Venue | Various healthcare institutions and homes for elder |
Saito Kinen Orchestra Members and Seiji Ozawa Music Academy students perform in places such as hospitals, homes for elderly and institutions for disabled."Demae" is the Japanese word for meal delivery – these concerts are designed to deliver the joy of the music to those music lovers who are otherwise unable to attend the concerts.