Orchestra Concert Program A
Date
Aug. 25, 2023 (Fri) 19:00
Aug. 27, 2023 (Sun) 15:00
Venue
Kissei Bunka Hall (Nagano-ken Matsumoto Bunka Kaikan)
Ticket Price
S ¥20,000 A ¥16,000 B ¥12,000 C ¥8,000
Duration
About 2 hours (includes intermission)
Program

Bernstein:Symphonic Dances from "West Side Story"
John Williams:Concerto for Tuba and Orchestra*
Poulenc:Stabat Mater FP.148**
Ravel: Daphnis et Chloé Suite No. 2

Performance
Saito Kinen Orchestra
[Orchestra Member List]
Conductor
Stéphane Denève
Tuba Solo
Yasuhito Sugiyama*
Soprano Solo
Isabel Leonard**
Chorus

OMF Chorus




OMF Chorus

This chorus is formed mainly with local members from Matsumoto, chosen by audition for OMF concerts with chorus parts. Previous performances are Britten War Requiem (2009), Bartók The Miraculous Mandarin (2011), Honegger Jeanne d'Arc au bûcher (2012), Ravel L'enfant et les sortilèges (2013), Beethoven Ninth Symphony (2013–15), and Mahler Auferstehung (2016).

Tokyo Opera Singers




Tokyo Opera Singers

The Tokyo Opera Singers were formed in 1992 at the request of Seiji Ozawa for a world-class chorus. Members comprise both young and experienced vocalists who are mainly based in Tokyo. Since appearing in the 1st Saito Kinen Festival Matsumoto that year, they have performed in the Japan concerts of Bayerische Staatsoper (conducted by Sawallisch), Wiener Philharmoniker (Ozawa and Rattle), and Chicago Symphony Orchestra (Muti). They have also sung at the Edinburgh International Festival, Shanghai International Arts Festival, the Meet in Beijing Arts Festival, and with the Shanghai Symphony Orchestra. This year, they were seen in five programs ranging from opera to chamber chorus at the Spring Festival in Tokyo.

Chorus Master:Akihiro Nishiguchi




Akihiro Nishiguchi

Chorus Master
Graduated as a conducting major from the Tokyo College of Music and graduate school. Studied under J. Hirokami, T. Tashiro, N. Masui, T. Yonezu, M. Mikawa, A. Mihara, M. Takahashi, C. Imamura. Tokyo Opera Singers chorus master / coach 2019–23 for Lohengrin and Die Meistersinger von Nürnberg with the NHK Symphony under Marek Janowski and Ein Deutsches Requiem with the Tokyo Metropolitan Symphony under Finnegan Downie Dear at the Spring Festival in Tokyo, and Jiang Tcheng Tse with the Shanghai Symphony. Also joined recordings for the Nihon no Uta series.
Conductor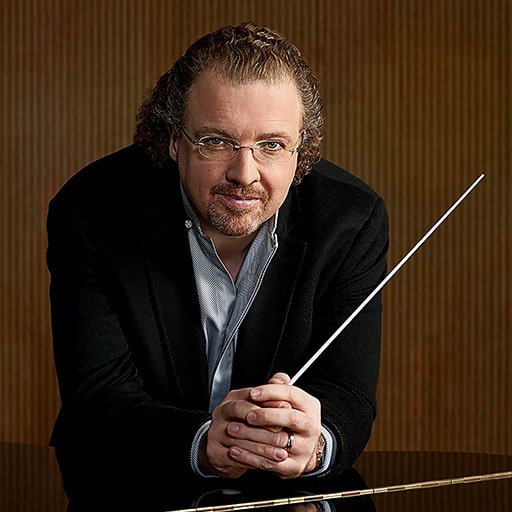 Soloists