2019OMF closed with 11,820 audience!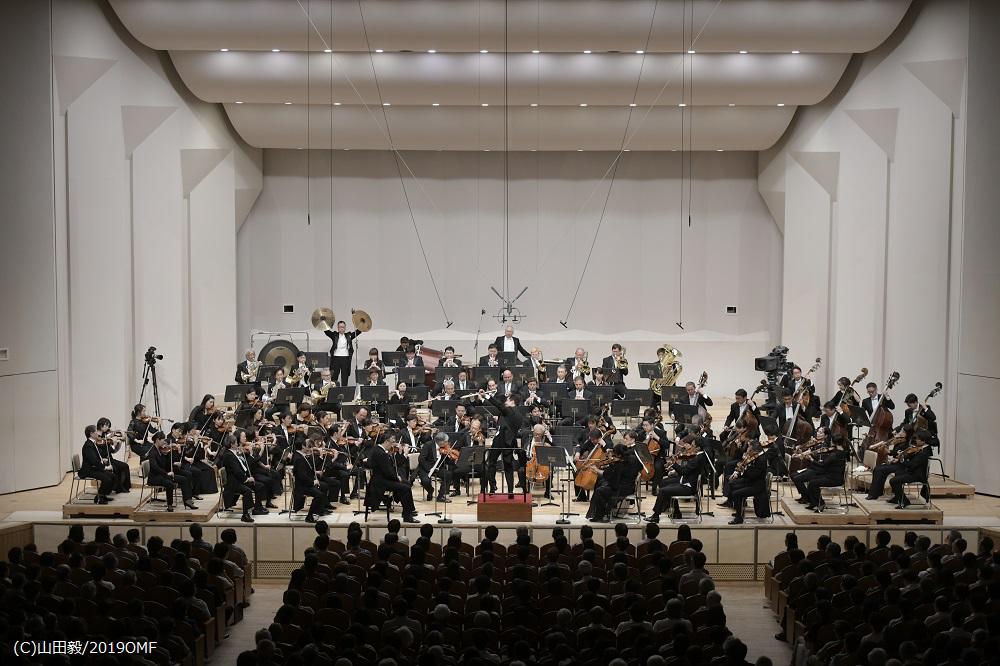 22 days 2019OMF closed today welcoming in total 11,820 audience.
The final concert of this year was Orchestra Concert Program B with Mo. Diego Matheuz and Saito Kinen Orchestra. The main program Tchaikovsky: Symphony No.6 greatly loved by the audience, the applause didn't stop until they play an encore Tchaikovsky: "Eugene Onegin" Polonaise. At the end of the concert, volunteer stuff gave Nagano pref flower to the members.
The day before, Director Seiji Ozawa paid a visit to the rehearsal and finally was able to meet SKO members in Matsumoto. SKO members welcomed the Maestro and he said "From very beginning of this Saito Kinen Orchestra, night before, I could not sleep. Last night, I could not sleep one minute. Because I see you all today. Something about this orchestra is very special."
Thank you all for coming to the 2019OMF. We are looking forward to seeing you in 2020!